WorkCover Injury Claims Victoria
Being injured at work can have a devastating effect on your quality of life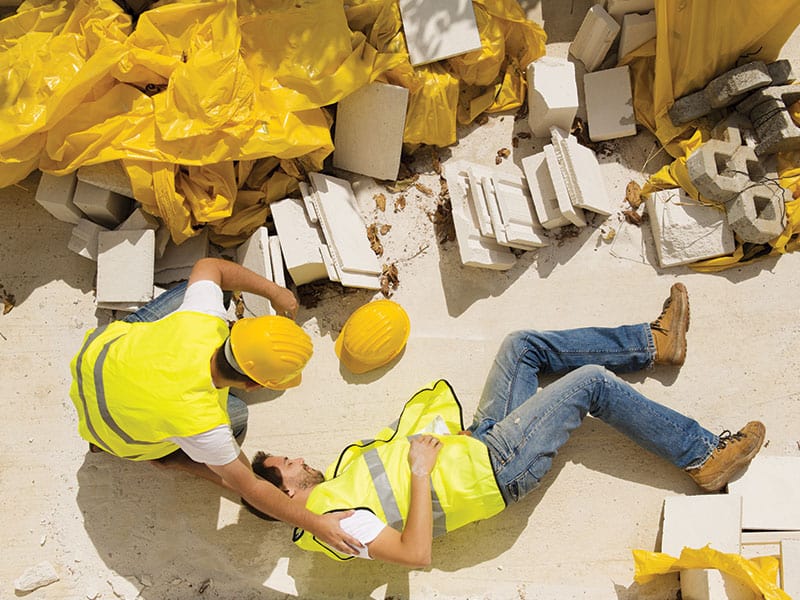 Arnold Dallas McPherson WorkCover Injury Lawyers are experts in WorkCover Claim matter and can get you the compensation you deserve.
We help with all parts of the WorkCover claims process, often assisting clients all the way from making a WorkCover Claim completing their initial WorkCover Claim Form, right through their lump-sum payout.
We form a close supportive relationship with our clients. We won't leave people stranded for issues that arise throughout the claims process, such as weekly payment disputes or denial of medical treatment at Conciliation. Many firms leave their clients to sort these things out themselves. We do not believe in this approach. 
We will work hard to maximise any lump sum payouts. We only ever charge reasonable and fair costs for assisting you. We are here to help you. 
We believe we provide the best service in WorkCover claims in Victoria.
Contact us if you want to experience this for yourself.
Understand how the WorkCover Claims process works in Victoria
What our WorkCover Injury Lawyers can do to help you
If you've recently been injured in a workplace, or you've already begun your WorkCover Claim process, the Personal Injury Lawyers at Arnold Dallas McPherson can assist you with personalised legal support to guide you right through your entire claim. 
Some of the support we can help you with include:
Guiding you on what to do next after you've suffered your workplace injury
Helping you complete and lodge the Worker's Injury Claim Form
Guiding you on what to do if your WorkCover Claim is rejected or you're employer isn't cooperating with you during your claims process
Liaising with your employer and WorkSafe Agent if you're not being paid correctly or your insurer is taking too long to respond to your requests, or if you have your payments cut off
Assessing your situation for additional disability benefits or lump-sum payments if you've sustained permanent impairment injuries   
Lodging a Common Law Claim for Damages including proving you have a "serious injury"
A quick phone call with one of our Injury Compensation Lawyers is the fastest way to know what your options are. We will organise a free initial appointment with you to delve into the details of your case. You will then know where you stand with your personal injury and what can be done for you by our Personal Injury Lawyers.
Workers' Compensation FAQs